Southern Alliance for Clean Energy Action Fund (SACE Action Fund), the political arm of the Southern Alliance for Clean Energy (SACE), is a non-partisan, non-profit (c4) organization striving to make clean energy solutions to climate change a top priority for our region's elected leaders. SACE Action Fund engages in public education, legislative action and electoral accountability here in the Southeast.
We work throughout the region to engage concerned citizens and decision makers about energy policy, but few states are as critical to the discussion as Florida. As the nation's third most populous state, Florida is the largest electricity market in the United States that does not have coherent energy policy. The state also has a lot to lose from inaction on climate and energy issues: the impact of sea level rise and increasingly powerful storm surges threaten millions of Floridians who live in low-lying areas and powerful monopoly utilities have erected barriers to prevent people and businesses from tapping into an abundant, clean energy source: the sun!
Four different initiatives in Florida are providing opportunities for citizens and business leaders to engage in energy policy and the SACE Action Fund is proud to be a supporter of these efforts: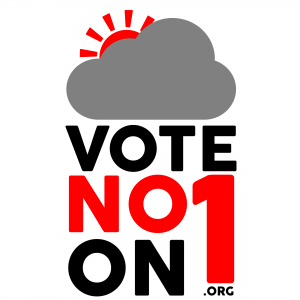 NoOn1 is fall 2016 campaign designed to oppose Amendment 1 on Florida's November ballot — a deceptive amendment backed by the monopoly utilities, which seek to stifle solar power and keep Floridians captive power consumers. Learn more about Amendment 1 and the barriers it could out up in Florida here.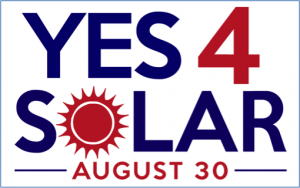 YesOn4 was a summer 2016 campaign designed to build support for Amendment 4 — a grassroots supported, bi-partisan amendment on the August 30th ballot that passed with 73% support! Learn more about Amendment 4 and the benefits it will bring to Florida here.

Floridians for Solar Choice is a grassroots citizens' effort to allow more homes and businesses to generate electricity by harnessing the power of the sun. Learn more about the Floridians for Solar Choice effort here.
What's Your Plan, Gov? was a 2014 campaign dedicated to making sure Florida's governor has a plan to leave our children and grandchildren a planet that is not polluted or unsafe; invest in clean solar power and create jobs for Floridians; hold accountable the electric monopolies that currently have no limits on their carbon pollution from burning coal, and protect public health from harmful pollution. In 2018, we will once again call on Floridians to ask Florida's candidates for Governor…"What's your plan, Gov?" You can learn more about this campaign here.